William O'Connor
Senior Vice President
William has worked in the research business for over 25 years.
He's skilled in a broad variety of research methods, but his heart lies in qualitative. He's delivered qualitative insights to clients in a variety of contexts – academic, public policy, and market research.
For the last nine years, he's specialized in market research and has deep experience across the marketing and product lifecycle: brand building and positioning, new product innovation (including early-stage ideation), early-stage creative development and evaluation, CX, and UX (both foundational studies and usability testing).
William's is also an expert facilitator. He specializes in designing custom designed immersion and activation events which ensure investment in research translates in deep learning for business leaders and concrete actions for their business.
William has worked across a range of industries including financial services, auto, alcohol, stimulants and various other CPG categories.
He has a Master's degree in Social Science from University College Cork, Ireland. And this year graduates from York University with a certificate in UX Design.
When he's not working, he loves to spend time riding his bike, watching soccer games, growing flowers and cooking delicious food.
related blog posts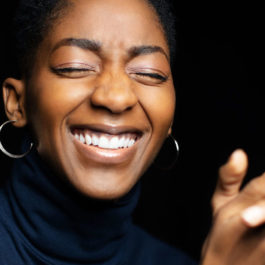 November 2, 2021
With so much in flux these days, the current conditions…